East Asia at a Crossroad: Peace or War
Lu Hsiu-lien
Vice President of Taiwan, ROC 2000-2008
Deliver before the European Parliament members
October 2016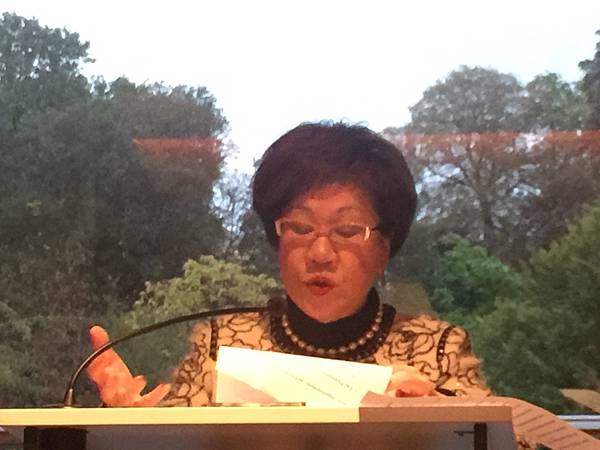 It is a great pleasure to have dinner with you, the distinguished members of European Parliament here in Brussels tonight. Some of you may feel remote about Asia but I feel very keen to Europe, as I was born in Taiwan on the D-Day 1944, a historical day for the victory of Europe. 56 years later, I took office as the first woman Vice President elected on my lunar birthday, after 30 years' commitment to women's rights and democracy at very high price, including cancer, imprisonment, and assassination.
The Philippines and U.S. pivot-to-Asia policy
In recent months, people in Europe are bothered with terrorism and refugee problems, which have drawn world attention with sense of horror and anguish. But starting from tomorrow, attention shall be paid to East Asia as well. Because today the Philippines newly elected President Rodrigo Duterte begins his 4-day state visit to China. President Duterte became well-known suddenly because of his bold anti-America attitude with his filthy language, other than his brutal extrajudicial anti-drug war.
The Philippines has maintained 100 years relationship with America as one of the strongest allies. Shortly after his inauguration, Duterte claimed openly that he is "not a fan of the Americans" and wants to "reorient" foreign policy. He complained that the U.S. has not apologized to the Philippines for its atrocities during the Philippine-American War. He even said that President Obama "can go to hell."
On October 1, his Secretary of National Defense Delfin Lorenzana officially notified the Pentagon that plans for joint patrols and naval exercises in the disputed South China Sea have been put on hold.
On the same day, U.S. Secretary of Defense Ashton Carter declared to start the third offset of U.S. "Pivot to Asia policy" in Hawaii. The "Pivot to Asia policy" was first proclaimed in 2011 and moved to the second offset last year. Following the recruitments of military personnel and equipment in Asia and upgrades of the quality of weapons, Secretary Carter stressed on the huge amount of investment for the advanced military equipment in Asia. He assured that the core value of the policy is to coordinate and cooperate with all nations in Asia, China included, on the basis of rule of law, of peaceful settlement and of the right to free aviation.
Will the next U.S. President follow this policy? Hillary Clinton may, as she was the one who initiated this policy. But wait after President Duterte enjoys big meals in Beijing with President Xi Jinping these following days. His Secretary of the Presidential Communications Office Martin Andanar said that it is enough to have food offered by other countries, and it is time to try Chinese dishes. No matter whether Hillary Clinton is a good chef or not, Chinese cuisine will become popular in Manila, making America more difficult to dominate Asia. Imagine that the Philippines turns to China and Russia which are close to North Korea. What a dilemma!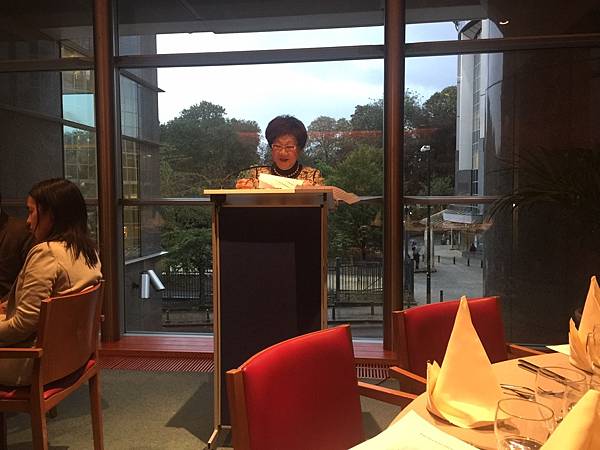 North Korea
Another troublesome figure is the 32-year-old Chairman Kim Jong-un of North Korea. Under Kim's command, Pyongyang has conducted 5 successful nuclear tests.
North Korea's increasing ambition in nuclear power invites U.S. determination to deploy the THAAD system in South Korea. THAAD is a United States Army anti-ballistic missile system designed to shoot down short, medium, and intermediate range ballistic missiles in their terminal phase using a hit-to-kill approach. Beijing fears that THAAD's powerful radar with a range of 3,000 miles will enable the U.S. to spy on Chinese military deployments, and protests strongly against the U.S. and urges to cancel its plans to deploy THAAD in South Korea. Consequently, the Korean Peninsula will become a potential arsenal in East Asia again.
Basically, North Korea, Russia and China are perceived to be on friendly terms, and Japan, South Korea and Taiwan have been America's allies to counter Communist forces since 1940s. However, South Korea's geographic location makes it hard to resist China, especially after China's rise in recent years. President Park Geun-hye has to deal with China and U.S. carefully by not offending Beijing, and keeping distance from Taiwan.
On the other side, despite that Japan and South Korea are close neighbors and share fundamental values and common interests in maintaining regional peace and security. However, the relationship is not stable due to disputes of the territorial claims on Liancourt Rocks, other than historical resentment between them. These tensions have complicated American efforts to promote a common front against Chinese threats in the region.
But North Korea's nuclear threat forces President Park to have no other choice but to turn to Washington. This makes President Xi Jinping upset and begins to impose sanctions against South Korea. Hopefully, South Korea will get closer to Japan and Taiwan to form a solid democratic triangle.
Rising China, rising tension
No one would argue that China is politically, economically, militarily, and culturally rising in the international arena. Upon his inauguration, President Xi Jinping spoke loudly to the military that to Enrich the Country and to Empower the Army are their Chinese Dream, a dream to construct China to become a global hegemon.
According to Chinese Dream, China plans to develop the nation into a well-off society by 2021, the year of Chinese Communist Party's 100th anniversary. Furthermore, by 2049, the year of PRC's 100th anniversary, China will replace the U.S. and become the world's sole superpower! And to fulfill the China Dream, taking over Taiwan to unify Chinese territory is their first priority. It is estimated by some political observers that Xi will solve the Taiwan problem by 2021 with or without force, because he will step down in 2022. Thus, these following couple of years are critical to Taiwan.
China's creation of artificial islands on disputed South China Sea reefs since 2014 represents Beijing's attempt to extend its territory and to expand its military bases. Military installations in the South China Sea would provide platforms for land, air and sea-launched weapon systems. It will be a particularly useful supplement to China's anti-access, area-denial systems (A2/AD), and could also do more to offset Washington's basing advantages in the Asia-Pacific theater. A2/AD allows Beijing to compete with the United States asymmetrically.
If military conflicts happened in this area, the People's Liberation Army would try to prevent the entry of the U.S. fleets from India Ocean and the Strait of Malacca. Similarly, China also attempts to deny the U.S. and Japan's access in the East China Sea by occupying the Diaoyutai/Senkaku Islands.
The Maritime disputes
On July 12, 2016, the Permanent Court of Arbitration Tribunal in Hague announced its ruling in favor of the Philippines against China on issues regarding the South China Sea under the UN Convention on the Law of the Sea (UNCLOS), including China's nine-dash line claim which the tribunal denied its legal basis.
The South China Sea dispute involves not only China and the Philippines, but several other countries in the neighborhood, including Taiwan, Vietnam, Malaysia, Indonesia, and even the U.S. Due to the UNCLOS, many countries are competing against each other for sovereignty over tiny islets and reefs in order to claim their exclusive economic zones (200 nautical miles). And in the East China Sea, Japan, China, and Taiwan all claim the ownership of the Senkaku/Diaoyutai islands for almost the same reason.
However, among the maritime disputed countries in this region, Taiwan is the only one that can claim sovereignty over some islets both in the East and South China Seas. Why?
Diaoyutai:
Historically the marine area of Diaoyutais has been the traditional fishing grounds for Taiwanese fishermen. Sufficient evidence can be found in ancient documents. Geologically, the Diaoyutais are made up of igneous rocks, and their chemical and geographic characteristics are exactly the same as Taiwan's offshore islets. It is the natural prolongation of Taiwan's territory, divided by the Okinawa Trough with the Ryukyu Islands, belonging to the Kirishima volcanoes.
South China Sea:
Shortly after Japan surrendered in 1947, the government of ROC in Taiwan made a U-shape map (11-dash line) to declare its sovereignty over many islands in the South China Sea. No one challenged it because its surrounding countries had not become independent yet.
Article 2(g) of the 1951 San Francisco Peace Treaty provides exactly the same wordings regarding the sovereignty of Spratly Islands and Paracel Islands as to Taiwan and Pescadores. It states that Japan renounces all right, title and claim to the Spratly Islands and to the Paracel Island, which was reassured in the Treaty of Peace between the Republic of China and Japan in 1952.
The Pivotal Role of Taiwan
Being located between the world's largest ocean and largest mainland, and at the center of the first island chain in Asia Pacific, Taiwan occupies a strategic position which is undeniable and irreplaceable.
Historically, Taiwan owned the sovereignty of the Diaoyutai/Senkaku Islands; today it exercises effective control over the Pratas Islands and part of the Spratly Islands, including Itu Aba in the South China Sea. Taiwan Strait is important for international air and sea transport, with over a thousand planes and vessels passing through each day. Taiwan stands at the pathway, and is pivotal to the freedom of navigation in the Taiwan Strait and the South China Sea.
Taiwan makes contributions to the stability and peace not only in the Asia Pacific but also in Central America, and helps stop the spread of communism in the region, as all countries in Central America have maintained diplomatic ties with Taiwan for decades.
Can you imagine what will happen if this amazing ocean state Taiwan becomes China's territory?
Firstly, the first island chain will be breached. Taiwan Strait and the marine area in between the first and second island chains will become China's inner sea, and China will challenge the U.S.-Japan alliance by extending its PLA navy to the second island chain. Thus, the U.S. pivot-to-Asia policy fails and the Pacific Ocean will be co-managed by China and the U.S.
Red China over Taiwan
A recent report from Taiwan's Ministry of National Defense highlights an increasing military threat from China. Beijing plans to boost its combat capabilities to the level that it could mount a cross-Strait attack by 2020. China has at least 1,600 missiles targeted across the Taiwan Strait. China outnumbered Taiwan in weapons and personnel by a large margin.
In fact, China is in the process to annex Taiwan softly and silently! Economically, overdependence on Chinese market while ignoring global markets is the biggest crisis for Taiwan's economy. The offshoring of Taiwan's industries to China makes Taiwan vulnerable to China. Pro-China media collaborates to support or attack those who are not in favor of PRC. Beijing's United Front operation is targeting at Taiwanese academics, students, war veterans, doctors and local leaders in an attempt to transfer Taiwanese resentment against China into compatriotism of big China. Many retired military generals visit China and meet high-ranking PLA generals and openly support for unification. Thus, Taiwan's national security and high-tech top secrets have been undermined. A handful of retired and incumbent military officers suspected of spying for China have been arrested.
Taiwan: A story of success
Although Taiwan has been threatened by communist China for decades. Taiwan has no right to fear. It defies China's threats and moves consistently toward democratization peacefully. Since the unprecedented historical general election of president in 1996, Taiwan in fact has become not only de facto but also de jure independent with diplomatic recognition of 22 nations today.
China is a big mainland country, but Taiwan is a tiny island. However, a careful comparison between Taiwan and China demonstrates why Taiwan is a miracle maker.
Taiwan vs. China
| | | |
| --- | --- | --- |
| | Taiwan | China |
| Land area | 136th | 3rd |
| Population | 52nd | 1st |
| GDP per capita | 38th | 77th |
| Economy | 22th | 2nd |
| Globalization Index | 17th | 44th |
| Global Peace Index | 28th | 108th |
| Global Competitiveness | 14th | 28th |
| UNDP Gender Inequality Index | 2nd (No.1 in Asia) | 91st |
| Index of Economic Freedom | 14th | 144th |
| Overall | 21st | 44th |
Politically, Taiwan is the lighthouse of liberty and success in Asia. Its unique developments in human rights, democracy, peace, love and high-tech elaborates the strength of soft power. Taiwan has created and enriched those universal values to enlighten people living in the Communist regimes. Integrating Taiwan with the democratic allies will consolidate the strength to defend and develop the Asia Pacific. Economically, today Taiwan remarkably ranks at the 22nd largest economy in the world in terms of purchasing power parity. Even on a strictly per capita GDP basis, Taiwan ranks 29th in the world. Similarly, Taiwan more recently ranked 14th in the world in the Heritage Foundation's 2016 Index of Economic Freedom.
Taiwan Aspires for Peace and Neutrality
Given Taiwan's pivotal strategic position in the region, China has demonstrated its anxiety to take over Taiwan as the first step to build its China Dream. Apparently, China's menace to Taiwan is a menace to the Asia Pacific.
The dilemma being this, what can be done? What is the best strategy to take?
For the sake of world peace, and of the sustainable development of the Pacific Ocean, I have been advocating a Peace Initiative, based on the spirit and principles of the 1959 Antarctic Treaty signed by 50 countries. Thanks to it, the Continent of Antarctica has been preserved for peaceful and sustainable development.
My Peace Initiative includes 4 points:
Preserve the disputed islands as international marine conservation zones exclusively for peaceful purposes.

No territorial sovereignty claims should be allowed to undermine the stability and peace in the area.

All armed forces withdraw from 12 nautical miles of the islets, making it a no-flying, no-fishing, and no-navigation zone within the area.

Military and nuclear activities are not allowed to be conducted in the area.
Based on the same spirit as the Antarctic Treaty, Taiwan also aspires to be a permanent neutral nation. It seeks to safeguard its independence and sovereignty through a self-reliant national defense, democratic institutions and a free economy as well as a new green culture.
We will call for all peace-loving democracies to recognize and support Taiwan's neutrality. Taiwan will maintain and strengthen the status quo of "coming closer to the U.S., making friends with Japan, and maintaining peace with China." Taiwan pledges to be an active and responsible international stakeholder in promoting peace and justice in the region. We aspire to become the Switzerland of the Orient, and a beacon of peace and democracy in Asia.
The campaign has been winning support both domestically and internationally. Recently, I visited overseas Taiwanese business leaders and international think tanks and politicians in many countries, and have earned their encouragement and supports. Domestically, our Congress is expected to amend the Referendum Act at this congressional session and a nationwide campaign to collect signatures to initiate the referendum will be reinforced right afterward. We will schedule to submit the initiation sometime next year. I am glad to take this opportunity to seek your understandings and support. A friend in need is a friend indeed.
Thank you.